THE TENNESSEE TEAM TRAIL BASS FISHING TOURNAMENT SERIES WAS FOUNDED IN 2015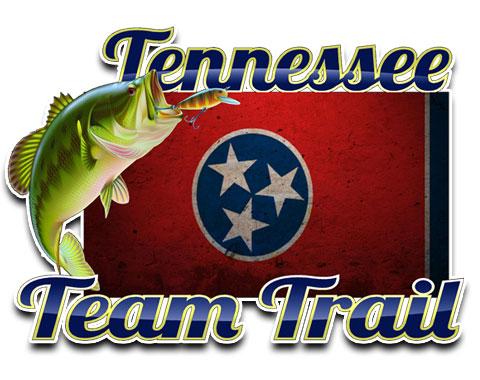 ONE TRAIL – SIX LAKES – BIG STAKES
The Tennessee Team Trail is an amateur only premier bass fishing tournament. Our tournaments allow fishermen and women to test their angling against other enthusiasts promoting friendly competition, as well as the added bonus of guaranteed cash prizes per each tournament leading to the final show down at the Classic.
Competitors must qualify for the series Classic by completing each tournament while earning the most points to top the leaderboard. Each tournament in the trail contains a guaranteed payout based on the number of registered teams, points standings, and other bonus incentives including contingencies.
Teams compete all season for the opportunity to win points toward the Tennessee Team Trail Classic, a two day fishing event in which the best series teams battle it out to earn the top spot, and bring home the trail series grand prize.
"We had a great season in 2021 with our membership growing again by leaps and bounds!"
Tennessee Team Trail Director – Shane Frazier
THE TENNESSEE TEAM TRAIL BASS FISHING TOURNAMENT SERIES
The Tennessee Team Trail features 6 of the most beautiful and premiere bass-fishing lakes (favored among some of the legendary and professional Elite anglers) that include: Cherokee Lake, Norris Lake, Lake Chickamauga, Ft. Loudon Lake, Watts Bar Lake, & Douglas Lake. With a mild climate, rich reservoirs, lodging and dining, as well as easy public access to boat ramps and marinas, Tennessee is a rising friendly destination for anglers from across the south east, and a perfect fit for the Tennessee Team Trail Bass Fishing Tournament Series.
WE WELCOME ALL AMATEUR ANGLERS TO JOIN US ON THE 2022 TENNESSEE TEAM TRAIL
SIGN UP AND FISH THE BEST LAKES IN TENNESSEE FOR YOUR TEAM'S SHARE OF OVER $35,000 IN CASH AND PRIZES